11 Wonderful Easter Gifts for Him
Easter is celebrated with great fun and people use to give gifts to each other. After all who do not like to receive gifts? Are you looking for buying some unique gifts for men that you can add in Easter basket and surprise him? You should actually show the special men in your life that how much he mean to you.  Do something special this Easter for him. Plan out a surprise party and prepare a perfect Easter gifts for him with unique gifts.
One of the best options is to buy the gifts online.  Buying the products online saves a lot of time. Do you agree?
Now how about a list of gifts to buy for men on Easter, instead of searching the products in an online store?
Get inspired by our list of the Best Easter gifts for him that you can buy for your husband or boyfriend.
Let's check out the 11 best Easter gifts for him.
1. Stuhrling Original Mens Stainless Steel Watch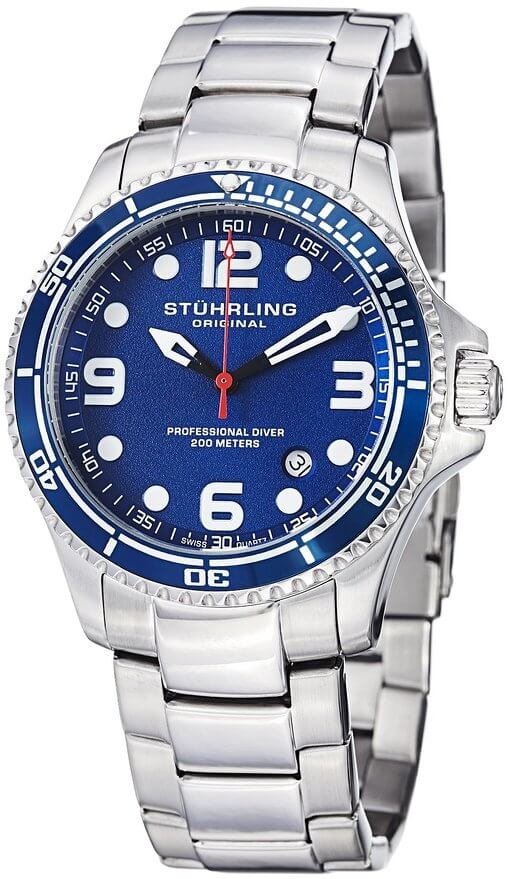 Whether he has his own business, a job, studying or something else a watch is a basic accessory for men. So you can gift him a wrist watch this Easter. Don't worry if he already has one.  The one gifted by you is much more special for him. This is the best Easter Gifts for him.
This classic watch from Stuhrling Original has stainless steel.  For quickly reading the time it has a deep sea blue dial. Now you can impress your boyfriend with this amazing wrist watch this Easter.
2. Buy him a leather Bracelet from Konov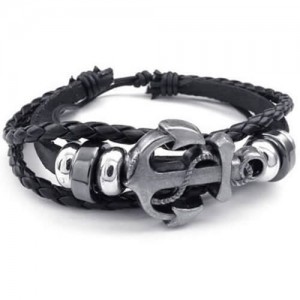 For the handsome someone you can buy this cool leather bracelet. One of the best things is that you can also wear it when you want as its for women too.  Loosen it at the bottom wear it and tighten it when it's in your hand as per your comfort. So, yes it's easily adjustable in his hands or your handsJ . You will also get a velvet bag to put the leather bracelet when not in use.  He can wear it every day or occasionally as he likes or while chilling out with friends. A good purchase for you both isn't it?
3. Edle Tropfen in Nuss from Trumph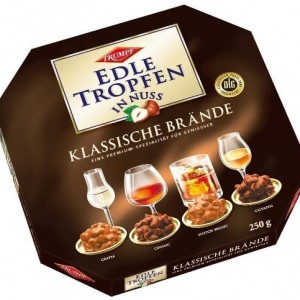 Chocolates are great for any occasion and for Easter must say chocolates are among the essential gifts. The 250gm chocolate pack from trumph has 4 irresistible chocolate specialties. It's has a chocolate-nut-alcohol combination. Would you like to add this chocolate made in Germany to his Easter gift basket?
4. Dirty Martini Olive Juice from Boscoli Foods

How about this dirty martini olive juice to use when you prepare Martini instead of buying olives? You can buy this olive juice and make a martini for him on Easter. Make dirty Martinis better in flavour with this olive juice and let him feel good with your Martini preparation choice. You can also buy more of these Martini olive juice bottles and gift it to your friends as an Easter gift.
5. Whiskey Rocks and Shot Glass Gift Set by Ice Rocks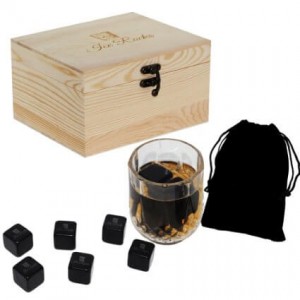 He loves whisky so you can gift him these 6 Pure Marble Whiskey Stones and a shot glass packed in a wooden box. You will also get a muslin carrying pouch. This is among one of the nice gifts for your husband this Easter. Add these whiskey rocks in his favourite Whiskey or liquor and it will help in decreasing the temperature of the drink by few degrees. You can easily reuse the rocks to cool your preferred drinks but remember to wash the rocks each time after use. Also keep them in muslin carrying pouch in the freezer after washing.
6. Gun Mug by BigMouth Inc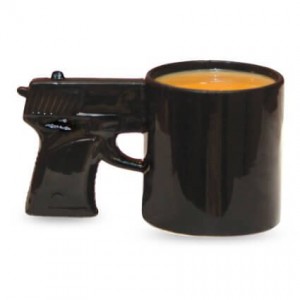 In morning serve him coffee in this pistol shaped ceramic coffee mug and surprise him. This ceramic cup can be an amazing gift for your special someone. Every time he drinks a beverage in it he will remember you when you are out for market or out of station. He can use it at his office too for drinks and while working at home. A great gift item and sometimes it's a very good item for conversation because of its gun style shape. Buy as many you want in your home.
7. Duduma Premium Full Mirrored Aviator Sunglasses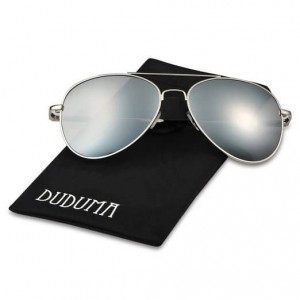 Aviator sunglasses look fashionable and are very popular. Men are really like it. Let him feel trendy and stylish in a new look by gifting these aviator sunglasses.  Prevent his eyes from UV sun rays and show that you care for his eyes. This fashionable aviator sunglass came with a pouch bag and is lightweight and scratch resistant. One of the important things to keep in mind is not to clean these glasses with a paper cloth or towel.
8. Health Book for Men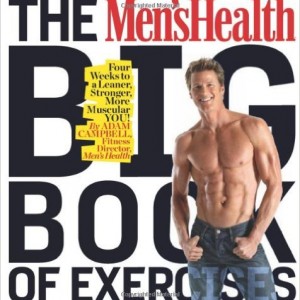 He loves fitness and exercise? Goes to gym? Inspire him more by gifting a health E book. This can be an informative exercise e book for him that he might find interesting.  Amazing book for those who do workouts and you can also read this book and give him exercise tips. Increase your knowledge for men's exercise and let him know that you take interest in keeping his health good. This book can bring improvement in his health.
9. Airmate Bluetooth Headphone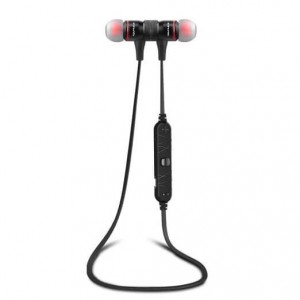 Earphones are a common things for boys these days and for geeks it is a must right? You can buy these Bluetooth headphones for him that uses Bluetooth 4.0 technology. They have magnet with them so your boyfriend or husband can easily hang the earphone around the neck. If he is fond of gadgets and technology he will like these. Even if already has a set of headphones this can be a other set of pair to use and he can carry it at his gym.  Even while doing sports he can use it as these are designed as sweatproof and waterproof.  Don't worry he will not miss your call while listening to music and can answer your phone calls or other anytime.
10. The Foldable Wine Bottle from Flat Pak Wine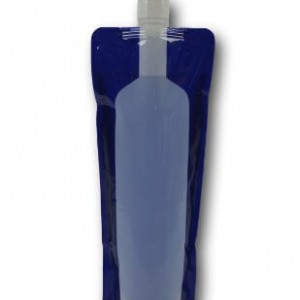 Gift him this foldable wine bottle which is easy to carry and can be put in a purse or pocket too. Isn't it amazing? It's one of the best solutions to carry alcohol in this bottle instead of a a glass bottle which is heavy in weight. It a flexible folding bottle and is lightweight.  This foldable bottle is a useful gift for him. This can also be used for other beverages.  Its FDA approved bottle.  Gift him this bottle and he can carry his beverages in it while travelling, going for sports, picnics, fishing, and hiking, etc and other places.  He can use it for filling fine, juices, shakes or any of his favourite drink.
11. Panasonic Electric Razor for Men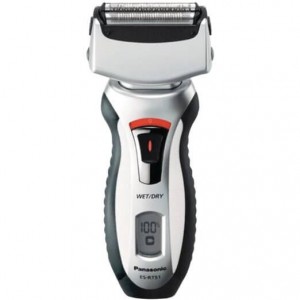 You want his clean shaved face or you want him to follow a stylish beard this time with trimming? Gift him an electric razor. This Panasonic electric razor for men is very good for smooth shaving and does the shaving at a fast speed. It's a waterproof razor and can be a comfortable shaving experience. This is wet and dry rechargeable shaver. He can now quickly get ready in the morning and this way you can spend some more time with him.
Thanks for reading the post. Please like and share it with you friends. Happy Easter!!!
If you have some other gift ideas to buy for men on Easter then share with all in the comments below.