5 Unique Gift Ideas for Dog's No. 3 is Amazing
Dogs are the best friends of man and they are very faithful too. Dogs love you unconditionally and they are the ones who will surely wait for you every day for your return from office, college or school. They love your kids and always ready to safeguard you. A morning walk with your dog gives a pleasant feeling and brings smile and happiness deep inside your heart.
Isn't it a great feeling when you come from work and he comes running towards you? The best part is that you can cuddle your dog whenever you want. You can always talk to them, you can train them with different activities, and you can get them ready with some cute dresses and caps and can take lovely pictures showing your love towards them.
A dog demands nothing from you just a little love and attention from your side and that is all. So, it's great if you buy some gifts for your dog's whether it's a toy for dog or some safety device for your dog to a costume. So, for those who loves pet here is a list of unique gifts ideas that you can buy for your pets or you can send it to your pet lover friends or your known's who have pet's in their home.
Discover the unique gifts ideas for dogs from the list below.
You can have this funny printed costume for your dog which comes with a headpiece too. These dresses have heroes and villains characters from DC Comics that adds a much attractive look to the funny dog costume dress.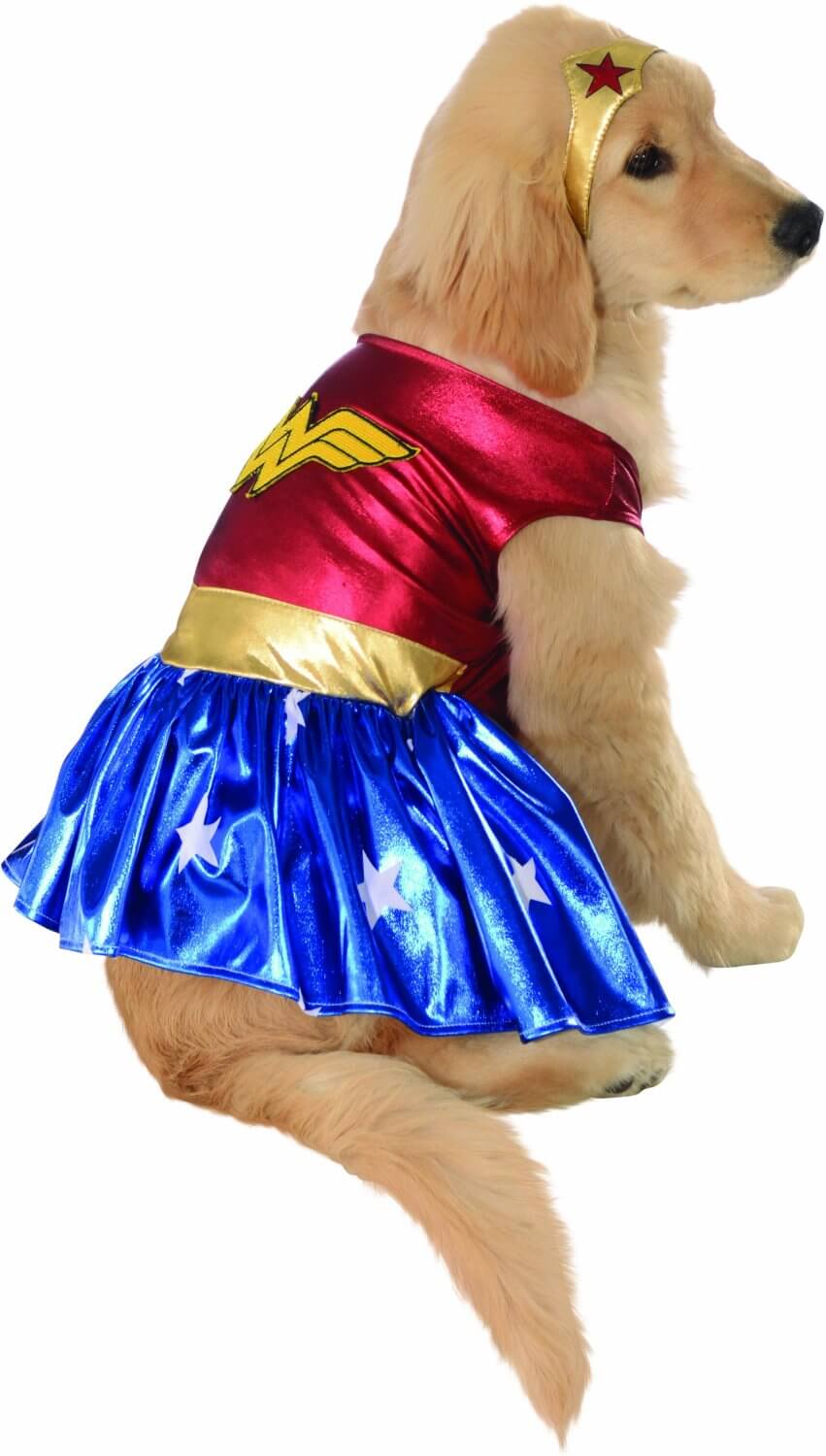 Let your dog have some fun with these cute dresses suitable for different types of dog whether you have a Maltese, Pug or a French bulldog etc. Your dog will look unique in parties, parades, dog meets at your apartments and various other dog events with such cute dresses. Even these dresses can be taken if you have a cat but choose as per the size so that it can fit perfectly and if you are not sure then buy a bit loose size and you can get it altered then.
Certainly a great gift for your dog is a ball thrower which is light in weight and durable too. A must do for dogs health is exercise and the best way is to let him play with a ball. So how about this Ball thrower stick with which you can easily throw the tennis ball and your dog will run to bring it back to you.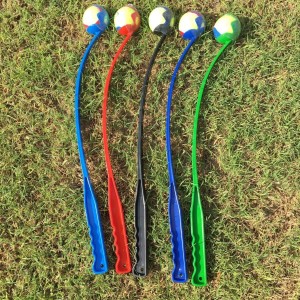 Isn't it a good option for spending some play time with your dog whereby he can exercise too having some fun? This Launcher comes in different colours like black, blur, red, green so choose the one you like the most. Also there is a tennis ball that comes with it. This will probably make your dog more active and energetic too. You can also take this ball launcher for fun at picnic with your dog.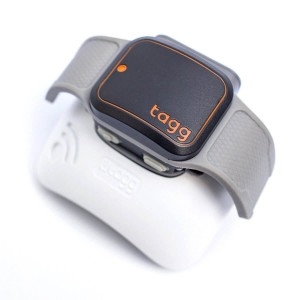 Wearable technology devices are very popular from last many years and with time passing on ne advancements and technologies are coming. So as there are devices for pets too. At times it happen that your pet is not with you and you want to keep a track on his activities, behaviour, health, his surrounding which is all possible with the help of wearable technology devices these days. Here is the Tagg GPS Pet Tracker device that uses advanced cellular GPS technology with which you can find your dog or cat quickly if they are lost as you will be getting notification alerts as text and emails on the mobile app and web app so that you can quickly take an action on knowing this. You just need to attach this amazing device to the collar that your dog wears on the neck. The best part is that the device is water proof. Keep your dog safe, healthy and active with this amazing wearable device.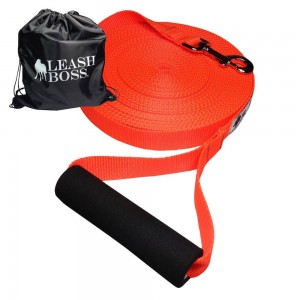 One should take extra care of their dogs prove themselves as the best companions. If you want your dog can enjoy the most in your own garden or park keeping a control over him then you can look for buying this long leash for him. You can not only use this long leash while walking with your dog but you can also use it for training your dog and for playing with him.
The best part is that handle of it is comfortable so you won't also get a leash burn on your hands. Take it for your medium sized or large dong and enjoy camping and games with tennis balls a mixture of fun and training. Your dog can run and still you have control over him.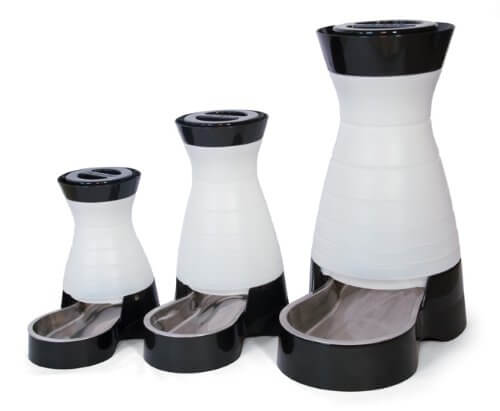 Just putting water in a bowl is not enough for your pet. What if you are late from work and your dog is thirsty. Isn't it a great idea to have this Pet Water station inside your home for your dog which can give fresh water served to your dog? These can easily be refilled and you can buy as per the requirement of storing water as it comes in small, medium and large size.
The best part is that it is easy to clean and you can easily remove the stainless steel bowl when you feel washing it. Now you can easily fill water in it and those who want to use a filter can also buy a filter. This Pet water station is probably one of the healthy options for drinking fresh water for your dog.
We hope you liked these amazing gifts ideas for dogs.
Which one you liked the most we would like to know in the comments below?
Also, do you have a dog at home? Would you like to share your lovely dog's name and breed with all of us?