7 Amazing Easter Gifts for Kids
Everybody enjoys Easter but for kids it brings much more fun.
Flowers, chocolate, rabbits, Easter baskets, coloured eggs, holiday and much more fun. This is what comes in mind as a fun on Easter. It brings smile on children's face.
Make this Easter much more special for your kids with unique Easter gifts for kids. Definitely, you can surprise your kids this Easter with a special Easter gift, Easter toy, and Easter crafts for kids, chocolates and much more.
Ohhhhhh!!! If you are thinking when Easter is this year? Then here is the date it's on Sunday the 27th March 2016.
Make your Easter week much more exciting by planning for various activities for your kids in advance and buy them special gifts this time something new this time.
If you are looking for Easter gifts for kids then there are various options and you can find the amazing Easter gifts for kids here listed below:
1.Easter Storybooks for Kids:
How about a great Easter storybook for your kids? Let them discuss the story with their friends too.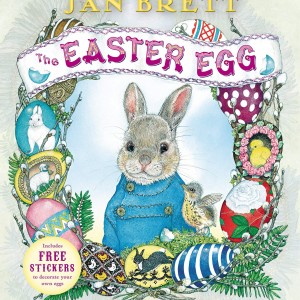 You can purchase the kindle edition of this Easter storybook for kids or buy a hardcopy too. Let them read it or you can do this story telling task. Whatever best suits youJ. This storybook is for kids age 5 and above.
2. Easter Toys for Kids:
Easter toys and gifts this is what many kids wait for when Easter is near. So you can go with a stuff toy. How about gifting a stuffed bunny to gift your daughter or your son? Kids will like playing with a stuffed bunny toy and it can be an amazing addition to their toys collection. They can also play with it on a travelling trip. A bunny will also remind them later that you gifted it on Easter in 2016.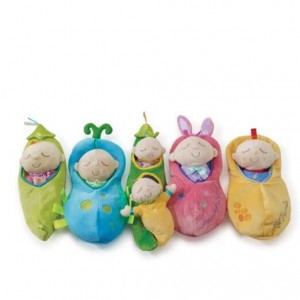 This bunny is made of high quality fabric, is very soft as well as surface washable. It looks cute too with a smile. Isn't it adorable??????
3. Easter Crafts for Kids:
Let kids explore their creativity with something that can be much more fun and learning for them. You can also host an art and craft party for your kids and their friends at home. Every kid will sew and then give prizes to the one who did the best and small gifts to everyone.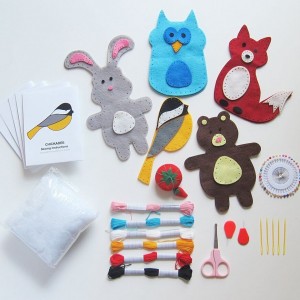 This is a perfect fun and creativity craft for girls and boys Ages 7 to 12. This sewing craft can be an ultimate addition to art and craft collection.
4. Easter Clothes for Kids:
Who don't like gifts and when it's a pretty frock for your girly and a cool dress for a boy it's amazing. You also want that your kids should look smart whether they are going to a party or you are hosting a party at your home.
You can go with a floral print frock and make her feel like a princess.
Go with a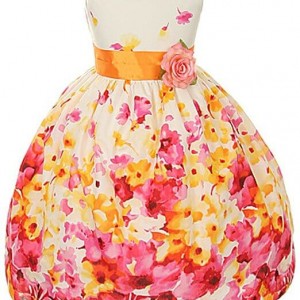 This lavender floral print frock will look amazing. It's made of cotton and the satin waistband is adding elegance to it. This a gorgeous dress for a little girl.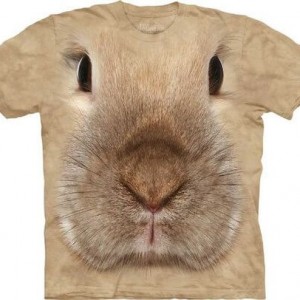 This cool T-shirt with a bunny face can be great for Easter. Isn't it cute for your little boy? This is surely an eye catching T-Shirt with an adorable bunny face.
5. Easter Baskets for Kids, Fun & Games:
How about gifting an Easter basket to your kids and putting it near their bed, so when they wake up they will be surprised with a lovely basket.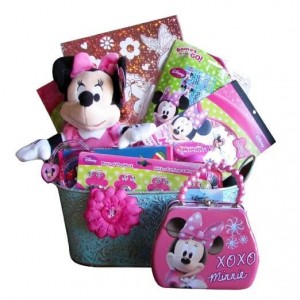 Girls like Minnie Mouse. Gift your little girl a minni mouse basket this Easter. M-I-N-N-I-E, M-O-U-S-E! Minnie Mouse!" you can listen this when she cheers upJ.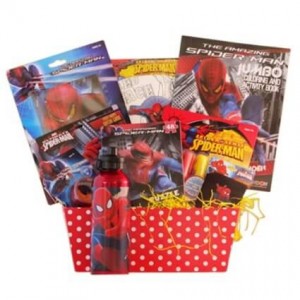 Boys like Spiderman and they are a big fan of Spiderman so you can gift a basket to your little buy with these cool items that he will like to show to his friends. This kit has Spiderman Bounce Ball, a puzzle, wrist band and much more that he would like to have.
6. Easter Candy and Chocolate for Kids:
Yes, most of the kids like candies and chocolates and it can be much more excitement for them to have beautiful designed or wrapped chocolates or candies this Easter.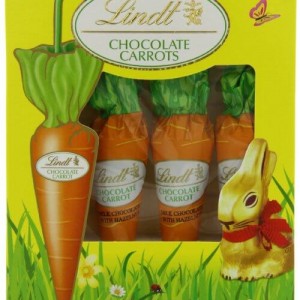 You can add it in the Easter basket for your kids or gift wrap can be wonderful too.  This is milk chocolate shell with a rich chocolate hazelnut in center.
7. Easter Recipes for Kids:
If your kid likes cooking or you want him or her to learn cooking then you can go with gifting a cookbook to him/her. Bring a lot of fun for your kid cooking hobby. You can also host a party for kids cooking.
With this book you kids cooking skills will get improvised. You can buy it if your kids are in the age group 3 – 7.  It can be a great cooking introduction book for children's.
We the team at I Got Crazy wish you and your family a very Happy Easter!