7 Awesome Mother's Day Gifts Ideas from Son
With Mother's Day just to come on 8th May 2016 many of the son's would be looking for mothers day gifts ideas for mom and thus for them we the team at I Got Crazy thought of compiling a list of mother's day gift ideas from son which will bring smile to a mother's face.
Let her know that you care for her and love her to the deepest. A gift is just a small thing and whether or not a son give a gift to her mom her love will never end but sometimes it's good to show that you care and love her. A small gift can strengthen the bond between a mother and a son.
We've collected a list of mother's day gift ideas from son which will help inspire you. Be the best son for your mom and make her feel special this mother's day with a surprise gift.
So let's start with the list of Mothers Day Gifts Ideas below and choose the best gift for her:
1. A heart touching poem of a mother and a son: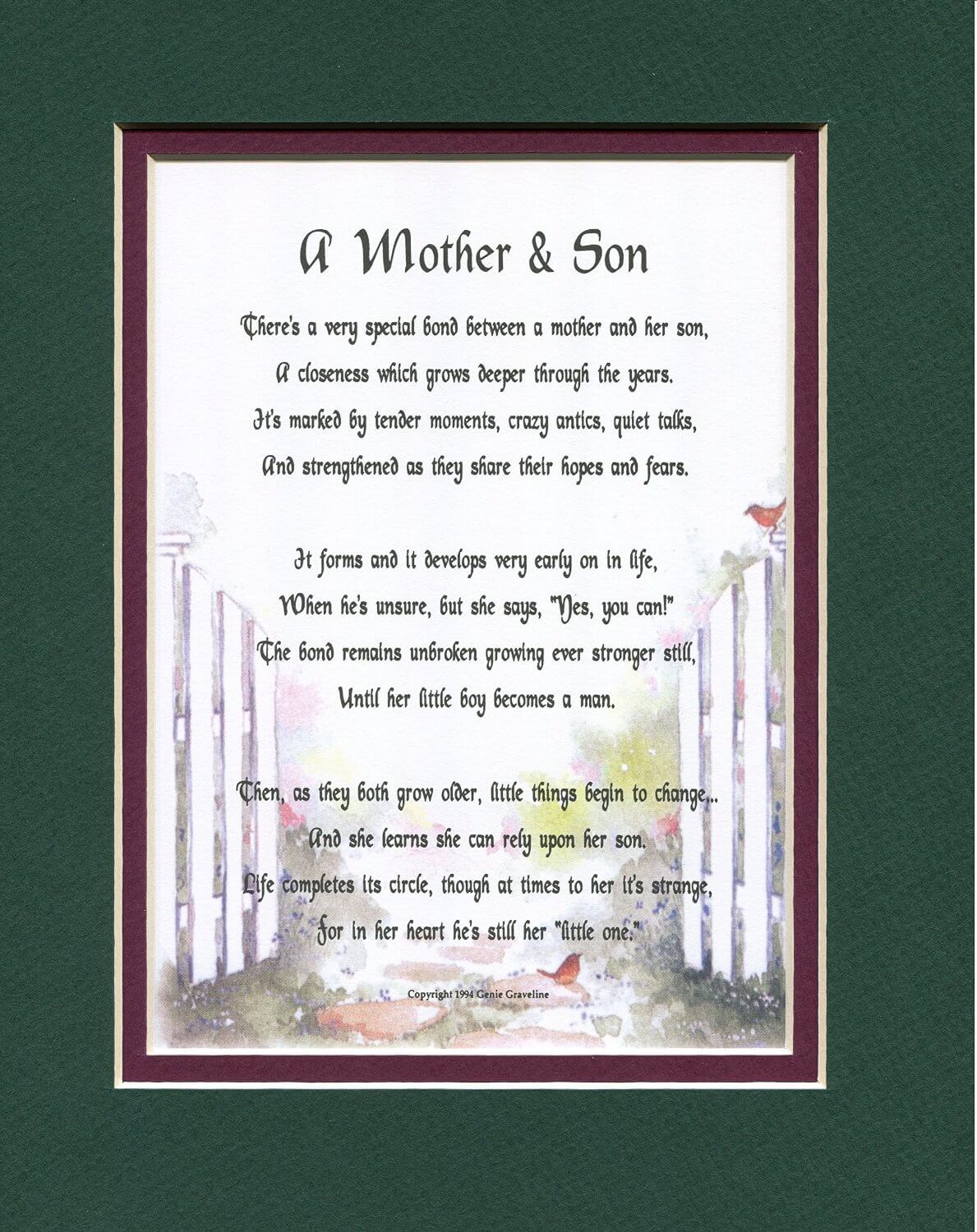 What else can be more touching then a poem expressing love in deep thoughts between a mother and son? Sometimes it's not easy to express your love and thus words can do it in a better way. This poem has those words that can express those feelings which you haven't expressed yet to your mother. Every time she read it, it will deepen the mother and son relationship as the poem is very touching for most of the mom's.
2. Mother & Son Forever Love Sterling Silver Jewelery Pendant Necklace: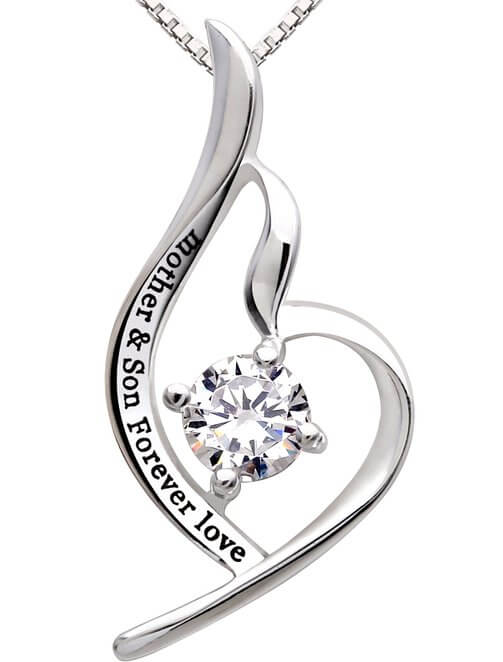 Jewelery is one of the liked items for most women and she loves it when it's a gift from her loved ones. She likes it when it's from her husband or son. Mother's day is the best occasion for a son to gift her mom a necklace of sterling silver Jewelery and what makes it much special is the words on it which expresses the love.  If she is the newly mom of a son then a husband can gift it from his son's side. It's a perfect gift for your mother and grandmother.
3. Willow Tree Mother and Son: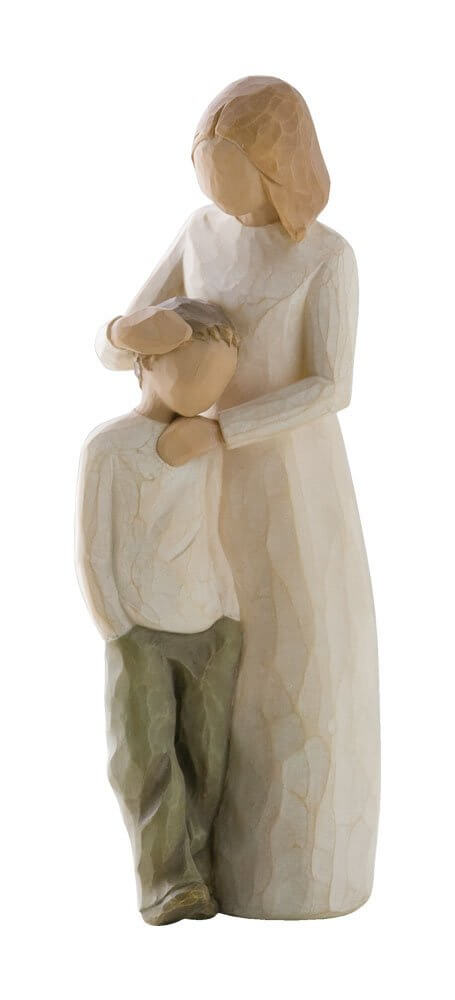 Celebrate the love bond between a mother and a son with this willow tree as a gift from a son on mother's day. This willow tree with a mother and son figure express an emotion that is much more than words. Any son who will see it will remind him of his mother and a mother will remind her son.
4. Best Mom Ever Glass Coffee Mug 13 oz Gift from Son on Mother's Day: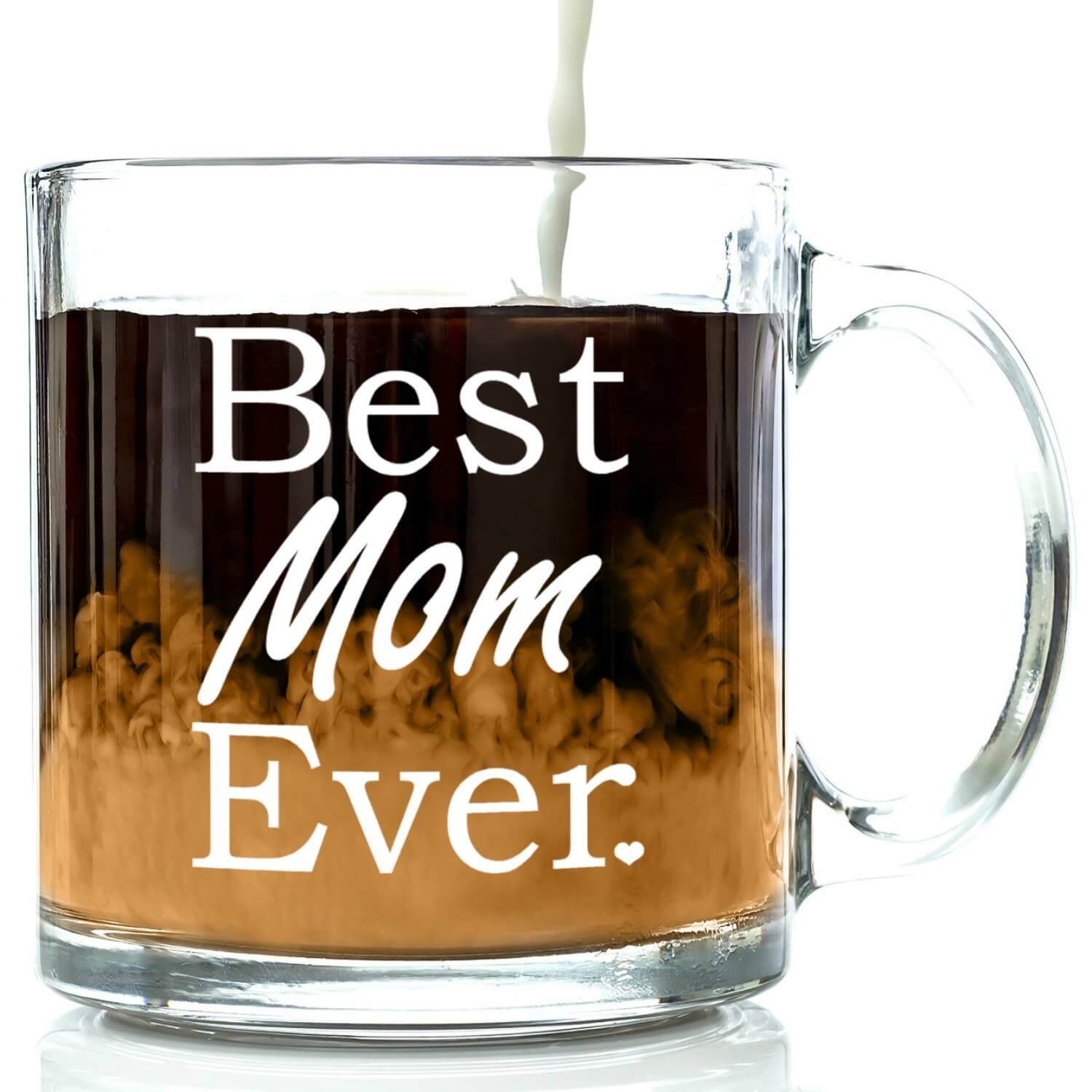 The best gift for your mom on mother's day can be this coffee mug with a message.
Every time she takes coffee in this mug it will remind her of sweet memories with you. This coffee mug with ''Best Mom Ever" message is a great gift for mom's especially if she is a coffee lover then nothing can be much better than this.
5. Tri Color Stretch Bangle Bracelet for Mom from Son: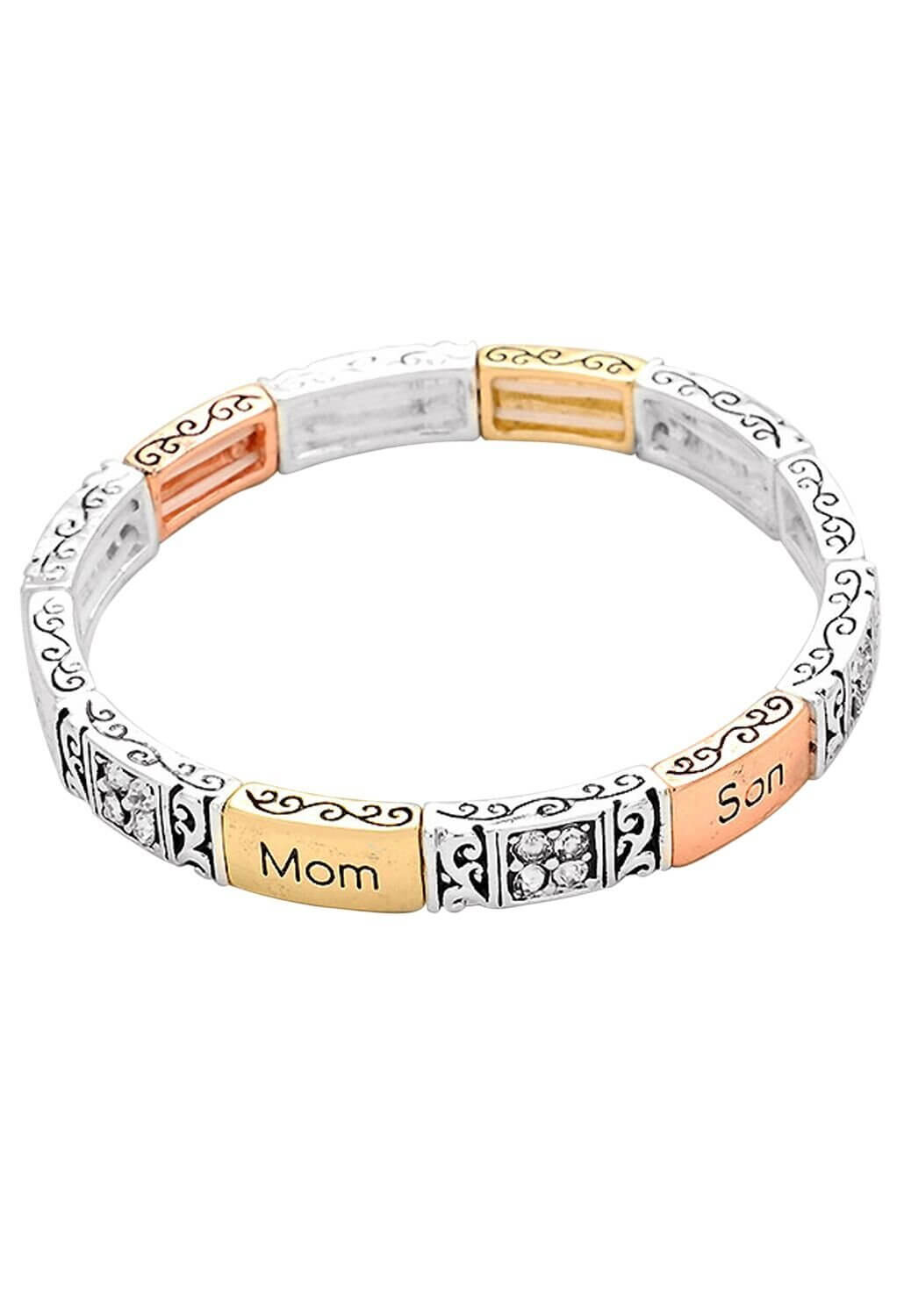 How about gifting her a bracelet available in tri color with a message "Will Hold Your Heart for a Lifetime"? This bracelet says with a message says a lot about your love with your mom. It's a promise that you will be there for her for lifetime. It's a stretchable bangle so is adjustable.
6. Home / Office Wood Door Stopper Decorative Handmade with Carved Elephant Design Door: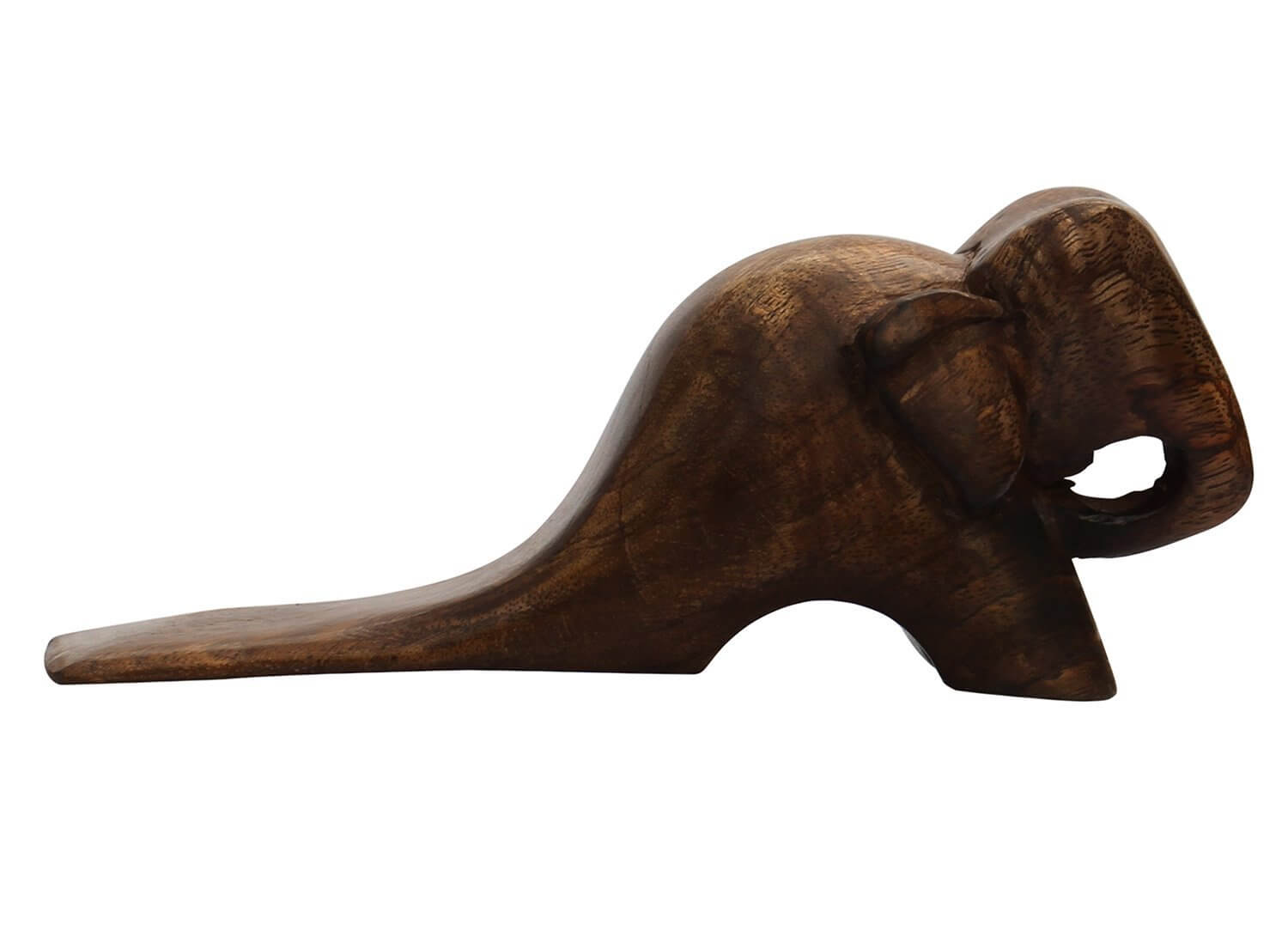 If she gets so busy in household chores then you can gift her decorative handcrafted wooden door stopper that she can use for home doors as well as in her office. The elephant carved on one side of the wood make it much more decorative and neither the door nor the floor will get scratches anymore.  Isn't this a cool, useful yet decorative item for mother's day?
7. Wood Picture Frame with a message for mother's day from a son: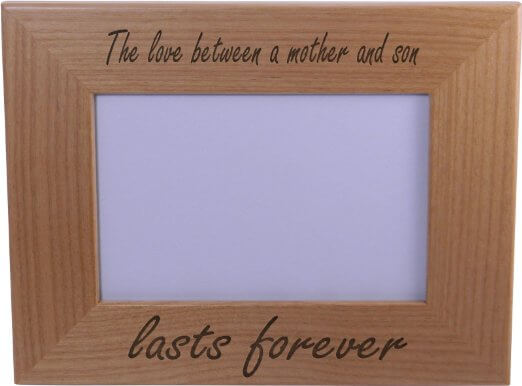 Pictures are great memories and so gifting a photo frame made of wood with some childhood memories or an amazing picture of you two will really surprise her. The message on the frame has a deeper meaning – 'The Love between a Mother and Son Lasts Forever' and yes it's so true. Only a mother and son can feel this.
We hope you liked the mother's day gift ideas from son for this mother's day 2016 and if so then please share the post on your social media accounts so that others son's can also get an idea or maybe a perfect gift for their mother's .
Happy Mother's Day!!!!